How do you find the perfect Architect? Whether you have dreams of building your own home, adding an extension, or developing a commercial property, turning those aspirations into a reality can be an incredible yet stressful experience.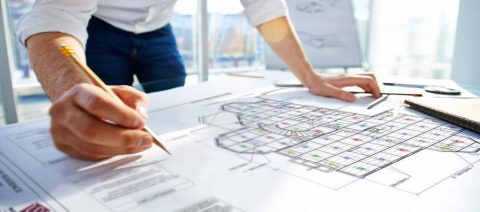 As Ideal Home notes, an architect can reduce stress, provide specialist expertise, transform your ideas into practical solutions, and guide you through regulations and contractual obligations. Architects are creative problem-solvers that will help you before and during construction.
There's a good chance this build has been a dream for many years. But, how do you find the perfect Architect for your project? Here's a checklist to help make sure you find the right person for the job:
Draw up a shortlist
Get recommendations from friends, family or neighbours, and search online databases such as the Architects Register or https://find-an-architect.architecture.com/FAAHome.aspx.  This will help you to create a shortlist of local architects.
Make sure they have the right qualifications
UK law states that everyone practising as an architect must be registered with the Architects Registration Board (ARB), which runs the Architects Register. As HomeOwners Alliance explains, registration with ARB requires extensive training and professional indemnity insurance.
Chartered Architects have membership with the Royal Institute of British Architects (RIBA) and, if they have a chartered practice, they are subject to random checks.
Anyone calling themselves an architecture consultant, architectural designer or technician will not be an Architect.
Get in touch
Now you've narrowed your list down, get in touch with those on your shortlist. You'll want to make sure that they're actually available to work on your project, and arrange to meet them to discuss your project and how they work in greater detail.
Make sure their style fits
You'll no doubt have looked at their website when conducting your research, but ask to see their portfolio at the initial meeting. As well as finding an Architect who is experienced, you need make sure that their style will fit with your project.
If you're after a modern look, a more traditional architect might not suit you. If you have a listed building, you should find an architect with experience in this particular area. If you don't like their style, that's your answer — every Architect has a different feel and you need to find the right one for you.
Check fees align with your budget
It's no secret that building a house is expensive. Not only do different architects charge different amounts, but they can charge in different ways too. Understand how much they will charge and check this fits with your budget to avoid hiring one you realise you can't afford further down the line.
Is there personal chemistry?
Your Architect is going to help you to turn your dream into a reality, so it's important that you can get on. The more they know about you, the more personal your brief will be.
Once you've chosen your architect, you need to instruct them so they can get to work!
If you'd like to discuss your project, get in touch with CASA Studio today. We're an award-winning RIBA Chartered Architect with a keen eye for detail.