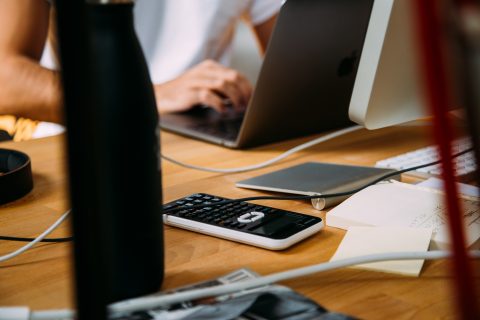 Grand Designs is a much-loved show but there are two distinct groups of people who watch it – those who vow to never build their own home and those who are driven to follow their own self-build dreams.
If moving home is considered to be one of the most stressful experiences in life, then building your own home is certainly also up there. But it is also one of the most rewarding, seeing your designs come to life and living in a space that is tailored to your exact wants and needs.
And it seems many agree that building your own home is the way to go, with self-builders now accounting for nearly 10% of private new-build homes in the UK, the Financial Times reported.
But, as Homebuilding & Renovating discusses, one of the biggest concerns of would-be self-builders is how much it will cost them. There's not only the build costs to consider, but the land too. And what other factors could affect the total?
Questioning 500 self-builders who had recently finished or were about to embark on their journey, the publication produced a new report to gain a better understanding of the market.
According to the Self & Custom Build Market Report, the findings for a typical self-build home are:
● Median build spend – £270,000
● Median plot cost – £190,000
● Median market value of the home – £500,000
● Build cost ranged from £300/sqm to more than £5,000/sqm
Design specifications and size for self-build homes vary wildly, so there will be a huge variation of budgets. The report found that build spend for half of all the projects ranged from £190,000 to £350,000. Meanwhile, half of the plot costs varied from £100,000 to £275,000.
For just over half of self-builders, build costs ranged between £900 and £1,500/sqm. The market value of self-built homes for the middle half were estimated to be between £400,000 and £750,000.
So, what factors can affect the cost?
Location
Land prices and the cost of labour will vary depending on where the building is taking place. For example, costs will generally be greater in London than in Cornwall. The way in which land is acquired can also vary – some may have been gifted the land, others may have acquired it at market value, while some may come with strings attached.
Some local authorities may also ask self-builders for Section 106 or Community Infrastructure Levy contributions, which can add significant variation on the overall costs.
People Power
Self-builders probably won't add in their own labour or that of friends or family when calculating the costs.
Fees
Transaction costs and other various design fees could also be missing from the totals.
If you've ever seen Grand Designs, you'll know only too well how happy the self-builders are with their dream home. Getting proper advice and expertise can help you understand the full costs before you embark on your self-build. To discuss how to turn your dream into a reality, get in touch with CASA Studio.